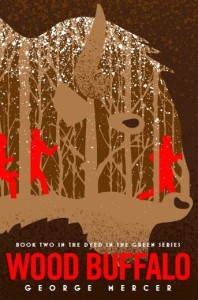 Gold Medal – 2018 Independent Publisher Book Awards – Regional Fiction – Canada West
When National Park Warden Ben Matthews transfers from Cape Breton Highlands to Wood Buffalo, he lands in the middle of a controversial proposal to slaughter the park's entire bison population. Frustrated by Park's bureaucracy and the devious efforts of the pro-slaughter camp, Ben and Kate Jones reunite to uncover the truth about the park's bison and find a missing trapper who could influence the final outcome.
Set in Canada's largest national park and the second largest national park in the world, Wood Buffalo is a compelling story about a fight to save the park's bison and address some of the many conflicting forces threatening our special places.
Disclaimer:
This story never happened. It is a work of fiction. While place names are real, all of the characters in this book are fictitious, and any resemblance to actual persons living or dead is purely coincidental.